Welcome to Kythnos and Villa Monadi Once upon a time……
Through the beauty of nature the unique form of Villa Monadi emerges and is highlighted by the presence of a rock inside the villa. This rock dominates the space and hides a sweet story in its own monologue. This villa has not always been this way. We created a unique place where the rock would acquire the house that fit him, as it was of great value to Mr. Costas Vasalos. Mr. Kostas, also known as the "Heart", named this rock a Monadi, perhaps because of its uniqueness. So we gave to the rock a new body by building stone-by-stone this villa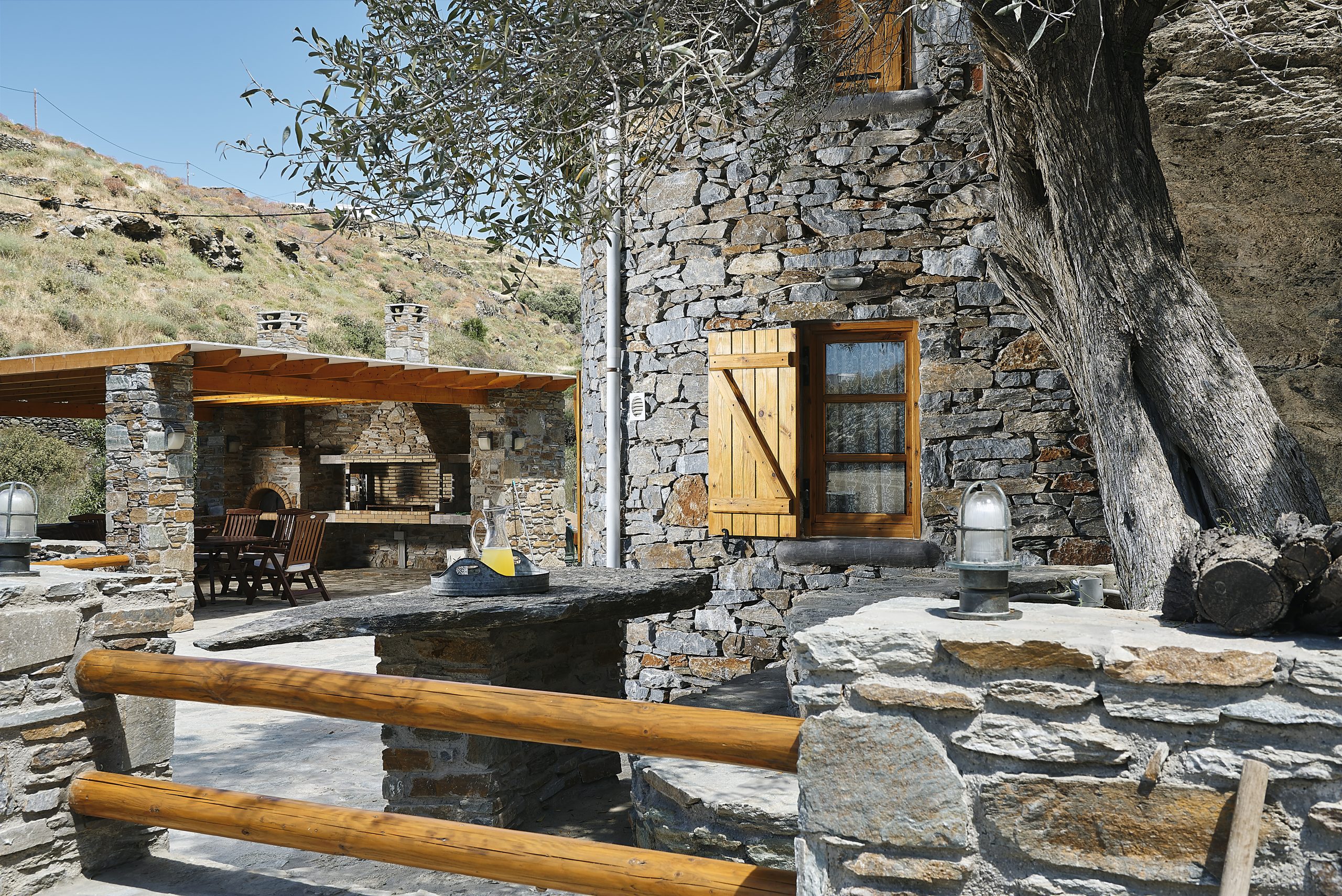 Villa Monadi
Villa Monadi can accommodate couples, friends and families looking for
moments of peace and tranquility in nature, away from the city.
Traditional Architecture
Guided by the traditional architecture, we tried to keep the whole place, where Mr. Costas lived, unchanged from the time. Sheep and goats were all welcomed in his heart and were looking forward to seeing him with the first sunlight. Those who pass through the doorstep realize that the traditional building of the villa was carried out with great care and love for nature. .


Wood and stone are the main features of our villa and promise you Monadic moments. Also, the furniture, which stands proudly in the space, are the pieces that create the invaluable, warm and cozy atmosphere of the villa. .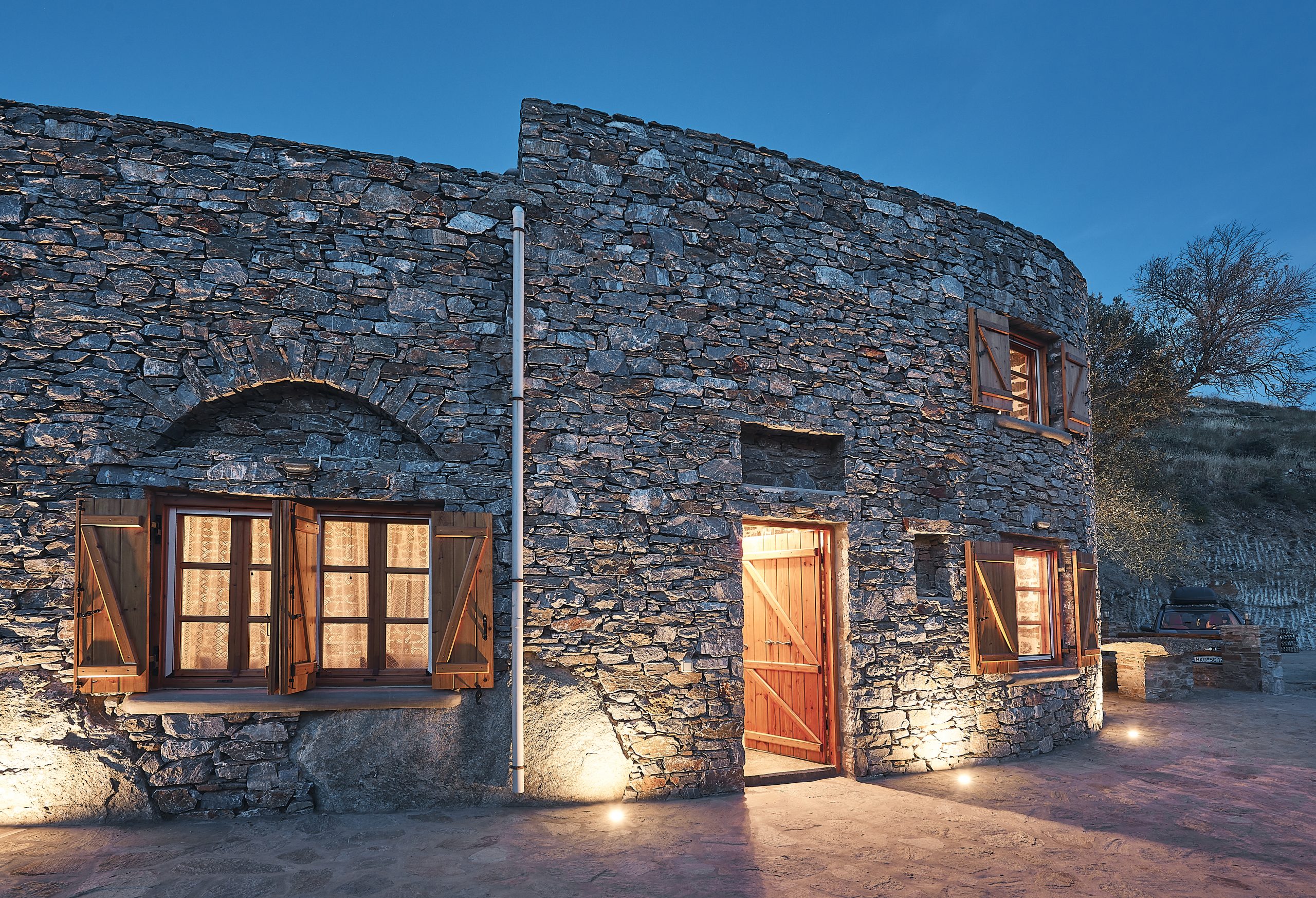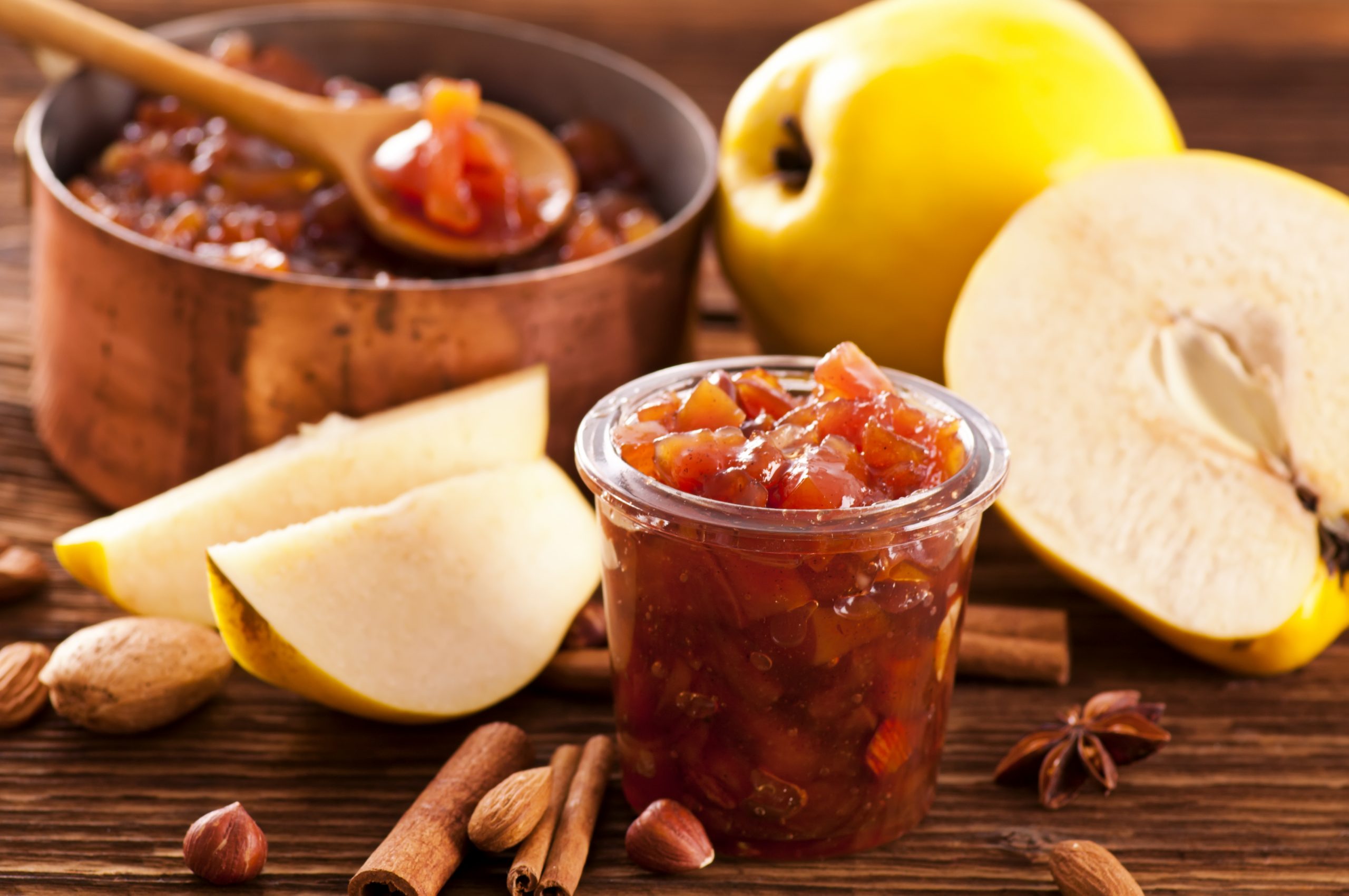 The Villa Monadi offers moments of relaxation!
For both us the owners and you, the yard of the villa offers moments of relaxation with its barbecue and serenity while listening to the bird's singing. Apart from them, we also keep alive the garden, which has its own place under the yard. Mr. Costas' son, John, gives all of his love to this garden.
A love exactly the same as his father's was. Mr. Giannis takes care of the olive trees and everything else one can imagine. Lemons, oranges, dates, quinces, tangerines, pears, peaches, figs.
They all give their beautiful fragrances and the source, there is down there for their immediate watering, is another unique element. Embrace the trees, they keep you company. Listen to the air, it welcomes you. Touch the rock of Monadi, this is your home.
And remember ... the most precious moments in our lives are the ones we live with our loved ones. …And we all lived happily ever after!