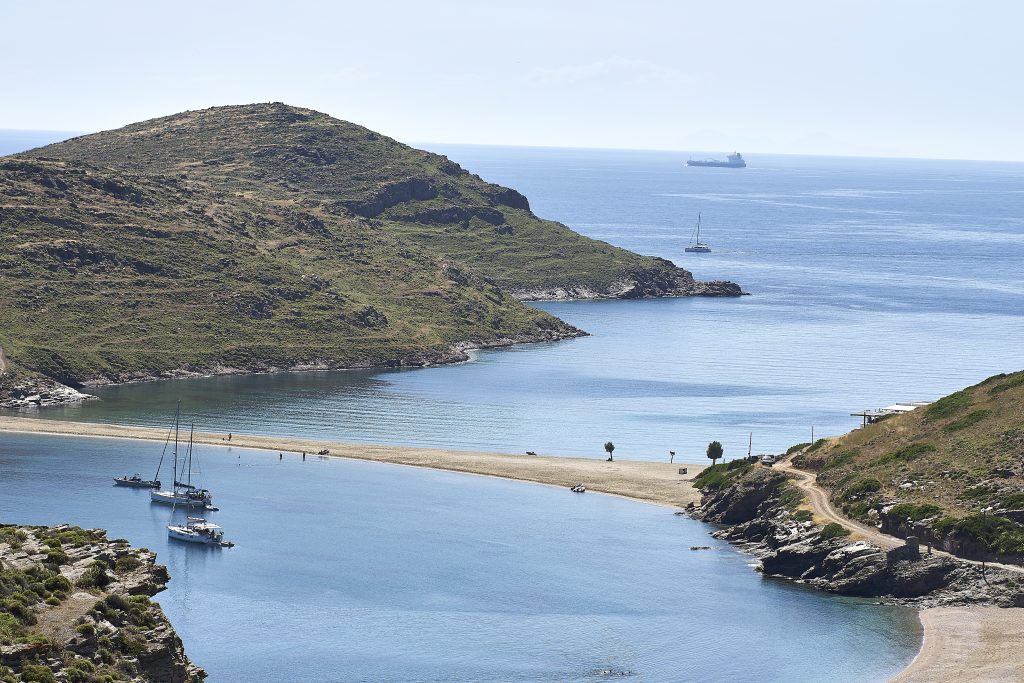 Our Kythnos
Kythnos is an island known for its hospitality in Aegean Pelagos, while being characterized by its simplicity. Kythnos, or Thermia, the island of the West Cyclades with 96 beaches, is only 1 hour and 40 minutes from Lavrio port and 3 hours from Piraeus port. It is a great choice for those who wish to get away from routine, without traveling too far. The must-visit villages of the island include: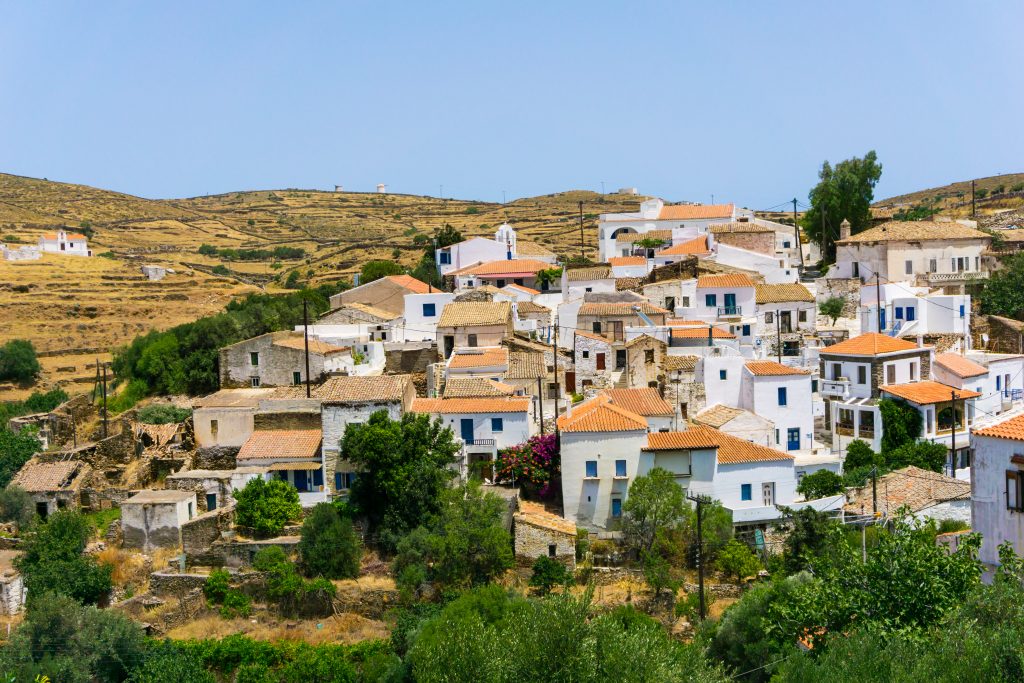 Chora or Mesaria, with its intense Cycladic color and authentic island atmosphere, is the capital of Kythnos and is built amphitheatrically on a hillside. Wander around and discover small squares, picturesque cobblestone streets, whitewashed houses with colored doors and windows, stairs, arches, windmills and churches with special architecture and decoration. Here, you will also find traditional restaurants, cafés, pastry shops and shops. Also, in Chora you will find the Folklore Museum of Messaria. There you can find exhibits from the daily life of the Kythnians, such as the utensils they used, some furniture, as well as their costumes.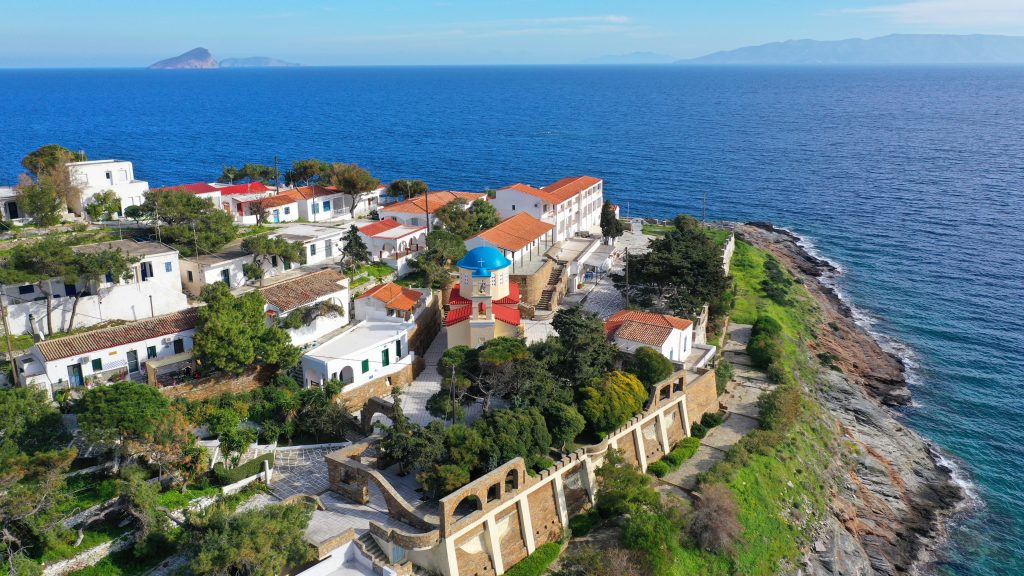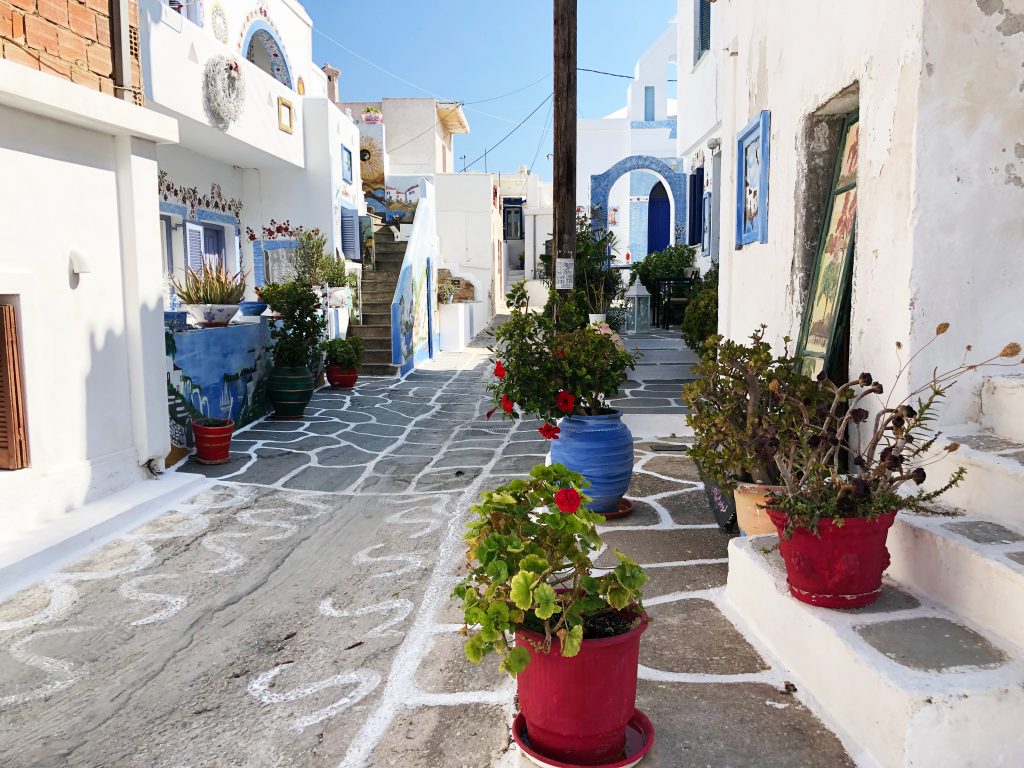 Dryopida stands out from the rest of villages for its traditional houses, the Spitars, a unique example of architecture in all the Cyclades, where roofs are made of tile. In the settlement, with a long tradition in ceramic art, you will find old churches, beautiful small squares, picturesque alleys and arches. There are also the Byzantine Museum, the Folklore Museum, the Monument of the Fallen, and the Katafiki Cave. This cave is one of the largest caves in Cyclades and its uniqueness attracts children and adults to cross it to the end.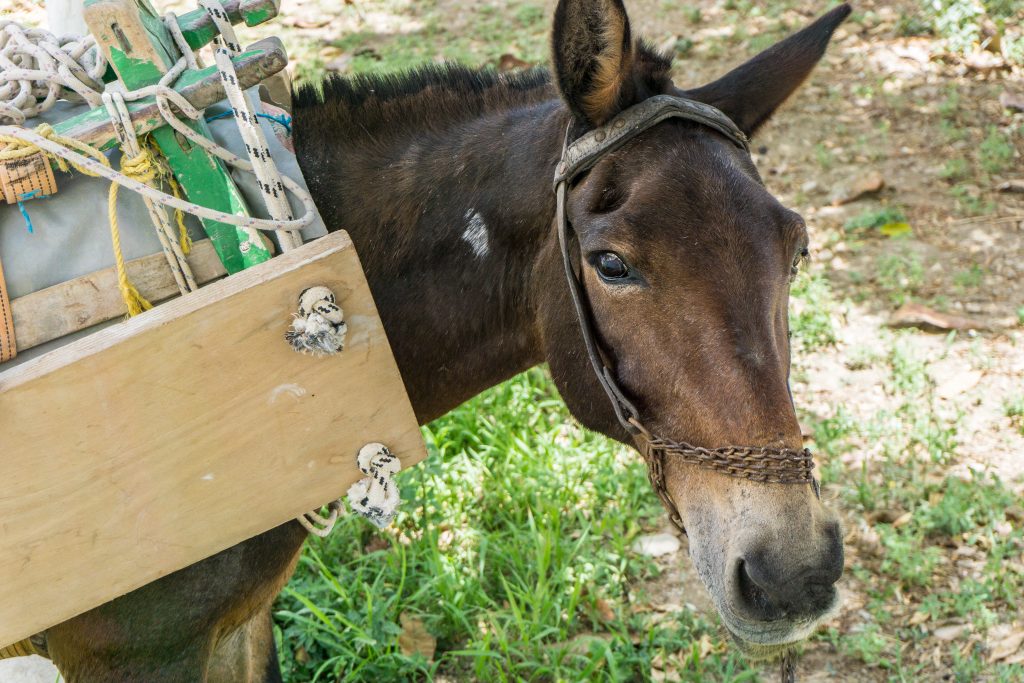 Loutra with the thermal springs. As we mentioned above, Kythnos is also called Thermia. It was named after its thermal springs in Loutra. There are two thermal springs called the spring of Agioi Anargiri and the source of Kakavos. In the first springs the waters are saline, while in the second one the waters contain iodide, bromide and sodium chloride.
Temperatures reach around 50 degrees and are suitable for the treatment of various conditions. It is known that King Otto and his wife Amalia used to visit these springs in the past.
Also, Kanala with the Church of Panagia Kanala. Southeast of Chora and within the unique pine forest of the island, there is the church of Panagia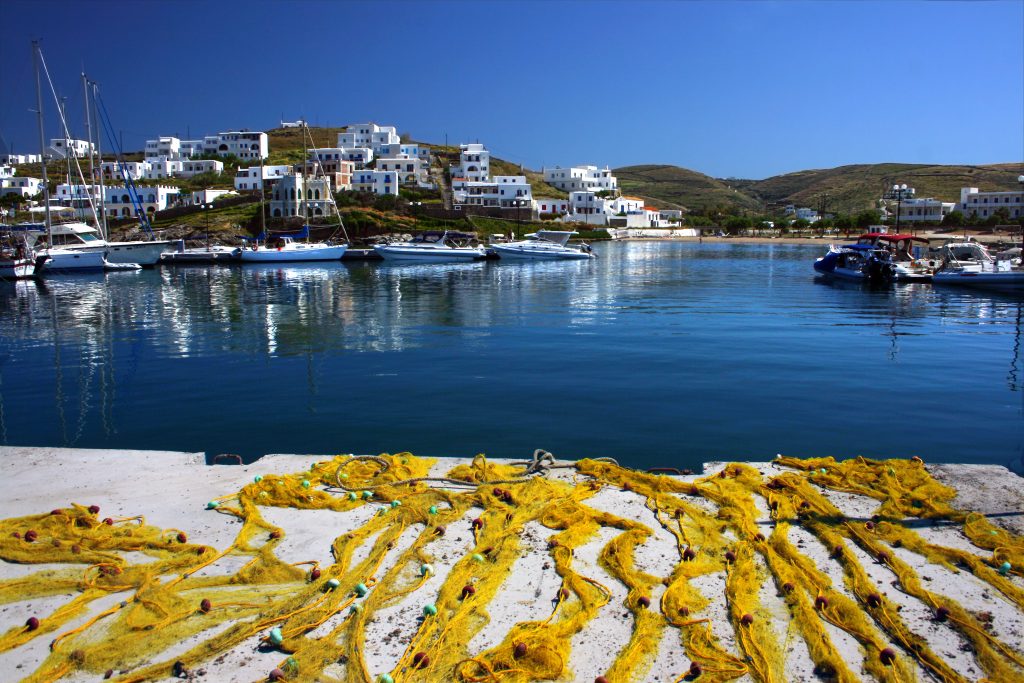 Kanala, from which it was named after the settlement. It is considered as a miracle church. Every year many visitors to Kythnos come to worship and learn its story.
There are many beaches to visit in Kythnos and we can recommend you the main ones. Apokrousi, Episkopi, Martinakia, Flabouria, Skilou, Lefkes, Antonides, Agios Sostis and of course Kolona. Kolona beach is the most famous beach of Kythnos and its peculiar morphology, is what makes it special, as it resembles a column. You have two beaches, underneath your feet, on one sandy beach and two corresponding beaches to choose the view you like. Worth a visit!